Inspirational Design
for Intentional Living
Grandome's furniture is synonymous with timeless style and endless comfort, defining the refined craftsmanship of exquisitely executed finishes. Our artisans earnestly embrace and prolifically nurture labor of love for artistry collections of upholstered pieces and furniture. It results in intentional designs for creating curated spaces that feel more comfortable to live in.
Respect to the Nature
Each of our artisan–crafted pieces is manufactured in our factories in Jepara, Central Java, where we embarked on our humble beginning in 2001. To honor our mother nature, we carry out the outlook on sustainability and the business approach to continuously monitoring our production material qualities and their impacts on the environment.

Grandome ensures to only use legally harvested wood certified by Sucofindo Timber Legality and eco-friendly wood finishes.
A Homage to Our Collections
Crafting furniture with endless comfort and timeless style is what we are sure of. And for that labor of love, we provide a 2–year warranty against any damage to our artistry collections.
Instant Inspiration
Expertly curated, endlessly stylish.
We've put together our favorite pieces for every room.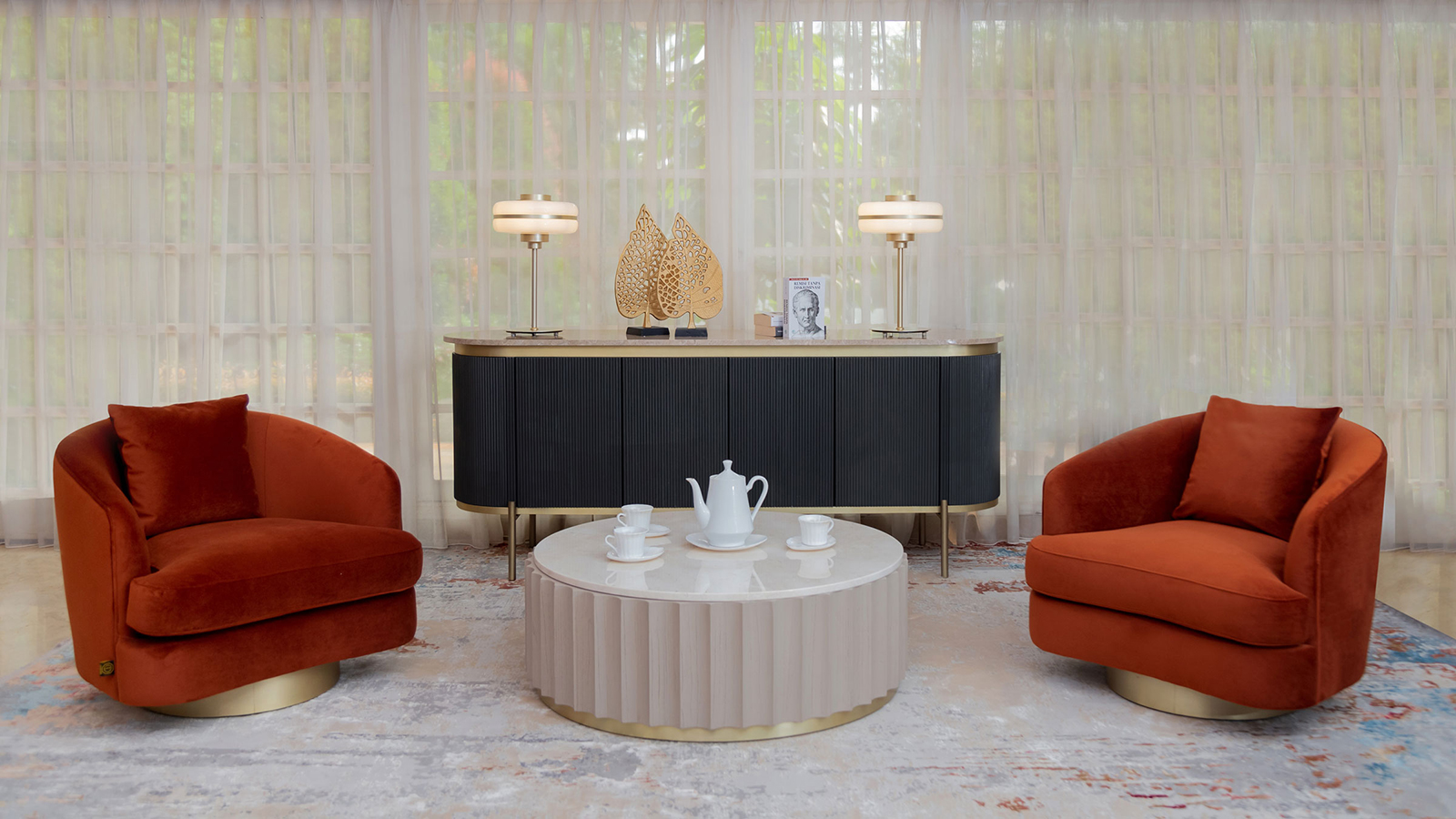 Creating Drama with Victorian Flair
Add a little more Victorian flair to your life, and embrace an aesthetically comfortable space to which you can retreat. The Victorian interior style's distinctive characteristics make it seamlessly blend with other styles, contributing to its stronghold in home interior design over decades. Read...
Read More